Homeschool Curriculum Ideas:
If you are new to homeschooling or veteran parent looking for curriculum suggestion to help your child to teach basic to most complicated learning. Sometimes there are too many choices and sometimes many of us do not know where to start, Homeschool World site shares best of homeschool curriculum choices from preschool to 12th grade and more. Also, check out, homeschooling resources and Homeschooling  and Parenting articles for further learning. There are lot of Homeschooling books for great reference.
Homeshcooling Curriculum Buying Tips:
Know your child's learning style so you can buy appropriate curriculum
Buy top rated curriculum based on unbiased reviews
Buy homeschooling curriculum from trusted venders for any return or exchange issues
You can buy mix and match curriculum from various vendors and book
You do not need to spend fortune, many free and inexpensive and used curriculum are available
Buy evergreen kit, so You can re-use curriculum for younger siblings, or resell to other homeschoolers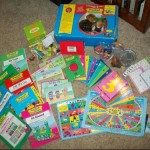 Sing, Spell, Read & Write is a learning-to-read curriculum that uses a 36-step program of carefully sequenced systematic, explicit phonics instruction to build fluent independent readers. For more than two decades, veteran educator Sue Dickson developed and field-tested this program in her own classroom. Where other reading programs were failing the students who were struggling the most, Mrs. Dickson saw first-hand the amazing results her students achieved when she combined music with multi-module teaching strategies.  Read More..
_______________________________________________________________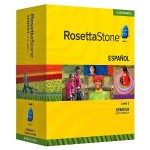 If you or your child want to learn any foreign language, Spanish is one of the easiest language to start with. It is also one of the top spoken language around the world, including in USA. Rosetta Stone is well known software brand for learning various languages around the world. Rosetta Stone for Homeschool features a foreign language curriculum specifically designed to provide homeschool students with a rich, fully interactive and engaging language-learning experience, while giving parents the tools and resources needed to manage student progress without extensive planning or supervision. Click here for full review. Read more..
____________________________________________________________________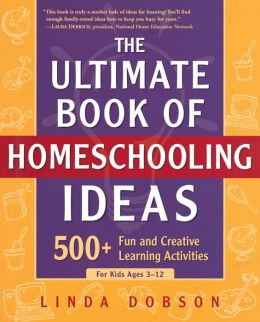 If you are new to homeschooling, curious about homeschooling or veteran homeschooler who wants to try out a new ways to teach at home, there are plenty of books out there. I have read many when I was curious potential homeschooling mom a few years ago. Here are best homeschooling guide and reference books that I still use it today and wanted to share my best and top reference guide picks.
Click here to read best homeschooling reference guide and homeschooling books for all homeschooling families will come in handy. Click here to read more...
__________________________________________________________________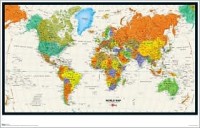 Posters are one way that teacher use to enhance visual learning. If you are homeschooling parent, having some of these posters on you school room wall will make a positive impact on your child learning.
Benefits of Educational Posters are many: they are inexpensive, visual, various topics to subjects in one, for various age and school level child appropriate. Pictures sure say 1000 words. For inexpensive educational idea that is fun and artistic check out various educational poster ideas in the post. Many times pictures can convey thousands of words and many colorful and resource posters just do that. We have several posters in each of our room, so we can see it and reinforce the learning part. To see many cheap and resourceful posters from all about me, alphabets, geography, animals, birds and more, click here to read more..
__________________________________________________________________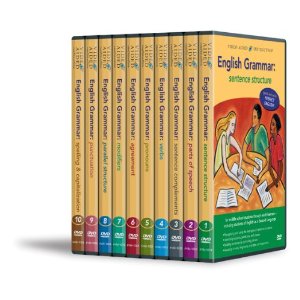 If you have been homeschooling for sometimes you know that you can not possible know and teach every subject to your child. That is why many homeschooling parent uses various methods of teaching the subjects that they know little about or not comfortable teaching their child.
One thing to remember that there are many DVDs and Online Stream videos available for homeschoolers, there are many private companies are selling these DVD or video on demand for educational purposes.
I use DVD curriculum for science, reading and math. It does not replace mom the teacher,  but it supplements some of the concept from professional perspective much better compared to what might have and it is much cheaper then sending your child in in-person class. Click here to view a few selected  DVD homeschooling curriculum choices that is well liked by many homeschooling families. Click here to read more…
_________________________________________________________________
The reason I like kit for curriculum is in one shot you get every subject that child is supposed to learn during that year and I do not have to go and buy other separate homeschooling materials. I may buy separate if that is something my child is interested and focus on learning about it. These curriculum choices for prefect for early education at home or supplementing with public school system, from preschool, kindergarten, 1st grade and 2nd grade.
Click here to read about not only Horizon Curriculum but also other best rated early education set for your younger ones. Click here to read more..
________________________________________________________________

There are several keys to learning, one of them that I believe in that a child learns by example, by seeing. I never taught or had class on my child how to stand and walk on two feet. My son did that simply by observing his parents and others around him. Environment has to be right, new positive habits needs to be created with right curriculum and quality books.
This course, says this is the only and one curriculum you will need to teach your kids. I personally think my kids need other stuff as well, but this comes darn close to it as it has vast information and knowledge that kids needs for KG to 12th grade. From phonics to physics, these 22 CDs and a set of Saxon math books are all that you need to give your children a superior education. Click here for full review and Read more…
_________________________________________________________________
If you like our article, please like us on on top of the page to Facebok or twitter, tell to your friends. Thank you. You can find Homeschool Curriculum Reviews, Pros and Cons of Homeschooling, Homeschool Books and Other Homeschooling Tips and FAQs
All Image Sources: Amazon Products